G Data: The First & Foremost Anti Virus Sustaining Its 30 years In Business
G Data Introduction
This is one of the first antivirus software that offers plenty of options including variety scanning options and some great bells and whistles in the internet security. In the history if its  remarkable 30 years of journey it has turned out to be one of best names status in the industry where still its software offers full of features and settings.
G Data Deep Scan
The memory and startup scanner of the system ensures that no malicious threat are present during the system boot and rootlet scanner test the whole system before the system is about to boot. Additionally, all of the scans can be scheduled so that they can run automatically avoiding manual selection to scan.
G Data Antivirus Features
G Data internet security gives a variety of add-ons that are it a complete package full of the solution to protect your system. They have a Parental control tool which does an amazing job in blocking the undesirable content and sites by clicking down the URLs.
The Autostart manager is an interesting option to look out for which allows you to take extra control over which programmes you want to boot and when you want to boot them.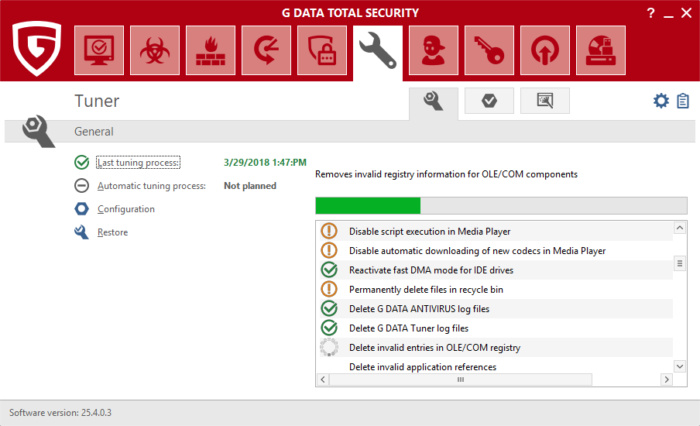 The security also includes Key-logger Protection Tool is one of the best highlights designed as it clears off logs and history to protect from threats if tried any.
The firewall Tool gives control over internal and external firewall extensions and the Bank Guard Utility protect your information related to payment and details by guaranteed shielding if tried to access online.
G Data had recently finished its effective Internet Security Program. The great factor of this Antivirus program is that it offers the best assurance against Viruses, Key logger, and trojans. As its name recommends, it is out there to make sure about your valuable information. 
Some More Features Regarding the Cyber Security
Secures you against even unknown malware – presently with autopilot for trouble free surfing and work

 

Cleans SSL-encrypted emails for malicious attachments and different suspicious content as quick as received

Secure your PC dependably against security holes in installed programs, with Exploit Protection

 

Utilises BankGuard technology and configurable Key logger Protection to protect yourself against manipulation and files theft on the Internet
Easy To Use Interface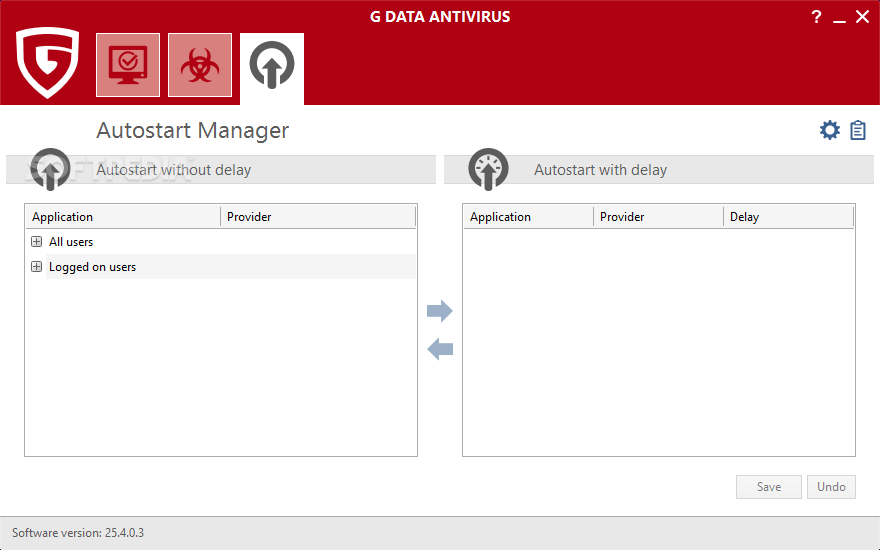 Downloading, Installing a using this Antivirus and Internet security is a simple and easy setup to use. The programme includes plenty of features but they all are plants within advanced menus. Upgrading doesn't require reinstalling the program but as the two programs share s a common user interface getting hold with e additional specifications is an easy way you Cana actually find in any of the antivirus.
G Data- Theft Security & Protection
G Data Antivirus, with regards to malware, end up being exact and solid at keeping malware under control. The included extra highlights, for example, the very skilled spam sift allows it to remain through among other 'simply antivirus' product arrangements. Keep in the brain the potential execution sway gives that may slow some more seasoned frameworks, however, after our own testing, we can give the thumbs up to trialling this arrangement.
Conclusion
G Data is a perfect antivirus suite. It's extremely simple to utilise, comes loaded with highlights, and is estimated genuinely well on the off chance that you just need G Data on your PCs.  The presentation is acceptable and most clients presumably will see an evident change in PC without slowing down your system as well.