Checkout The 5 New Features in MacBook Air 2020
Features in MacBook Air 2020: Apple yesterday refreshed its new updates for their MacBook Air lineup with lots of internal changes. The MacBook Air is the least expensive MacBook you can purchase from Apple. The Air is Apples take on slender and light notebooks that are competent also. The essential look and feel remain the same with the changes to the inner segments. Below is the list of Top 5 changes that the new MacBook Air have undergone through this 2020
Top 5 New Features in MacBook Air 2020:
# Keyboard
The greatest change to the MacBook Air is the upgradation of the keyboard system. The Air has gone from utilizing the notoriously troublesome butterfly keys to utilizing good old scissor mechanism keys which were before highlighted in the 16inch MacBook Pro as well. The Butterfly keys had issues since the year they were launched with unresponsive keys to complete disappointment of the keyboard.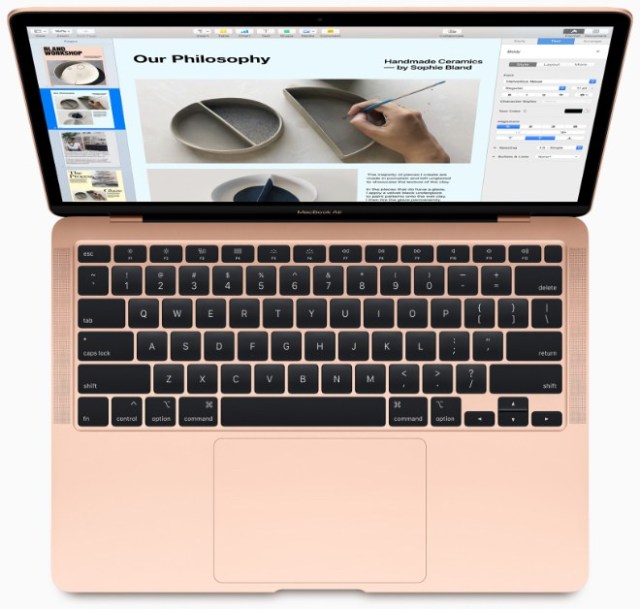 Apple since began a free repair program to fix the issue and turned out with renewal of the butterfly keys however none made a difference. Apple at that point returned to the key system that had been utilizing in their past gens of MacBooks which were more trustable and comfortable with its first re-debut in the 16inch MacBook Pro.
# Power
The MacBook Air got another silicon update with 10th generation Intel Core CPUs. The quantity of cores on the system has gone up from two to four on the i5 variation. Apple guarantees that the CPU update prompts up to 2X quicker CPU execution and with the new Intel Iris Plus Graphics, up to 80% increase in graphic execution. We can configure the MacBook Air either with a 1.1GHz dual core Intel Core i3, Turbo Boost up to 3.2GHz, with 4MB L3 cache or a 1.1GHz quad-core Intel Core i5, Turbo Boost up to 3.5GHz, with 6MB L3 cache.
# Storage
The Air has received a huge update in the storage segment dealing with the capacity and speed. The Air presently begins from a base storage option of 256GB rather than the previous 128GB. The RAM has received a speed update and has been upgraded to a 3733MHz LPDDR4X RAM which gives it a decent performance enhancement.
# Speakers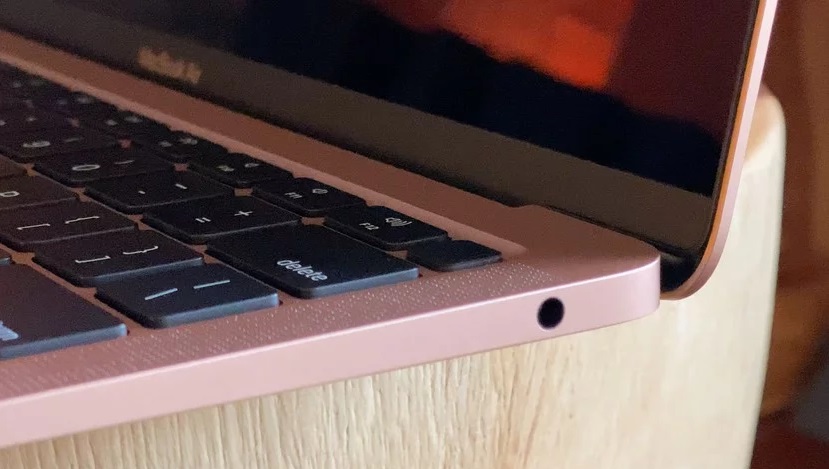 The MacBook Air has a set of stereo speakers that sounds incredible for such a compact framework. The speakers have received an upgradation and now produce 2X increasingly bass and are 25% louder.
# Microphone & Camera
The Facetime camera is presently HD and will permit better facetime calls. The Air presently has 3 Microphones for the best sound capture. 
The Air begins at Rs 92990 for the base variant and goes up to Rs 122990 for the i5 variation.
These are the new 5 features that has been upgraded in the new MacBook 2020 which has been looking quite impressive and tempting to buy, looks like Apple is customizing its updates according to audience needs which looks like a very good marketing strategy if seen from a bigger picture view.