Xiaomi Mi Box Vs Amazon Fire TV Stick 4K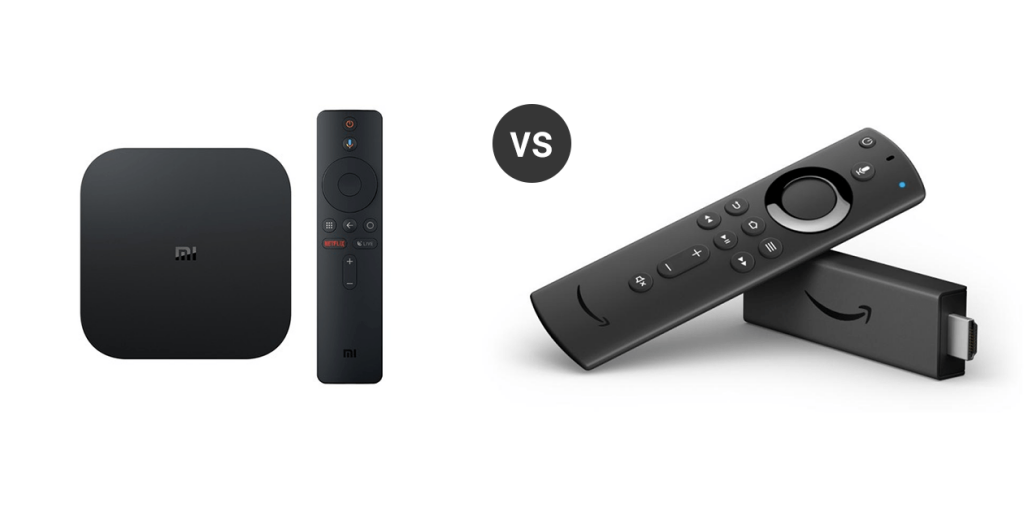 Xiaomi had entered the Indian smart television segment not so long ago. Within a few months of launching its first Mi TV Xiaomi became the No 1 smart TV brand in the country. And, It still is. With the newly launched Mi Box 4K, Xiaomi now wants to deliver the smart TV experience to consumers with non-smart TV. Alongside the Mi 10 flagship smartphone, Xiaomi launched Mi Box 4K and Mi True Wireless Earphones 2 in India last week.
The Mi Box 4K grabbed a lot of attention. In fact, much more than Mi 10 and the company's first true wireless earphones. The streaming device is priced at Rs 3,499 and will compete with Amazon's Fire TV Stick. The Mi Box 4K went on sale for the first time today in green and orange zones across the country. The Mi Box 4K can be connected to any television via the HDMI port to access streaming apps and services at up to 4K resolution. As said, it is a direct competitor to the Amazon's Fire TV Stick.
This is why we've decided to compare the new Mi Box 4K and the Amazon Fire TV 4K today. These two streaming devices have similar capabilities and pricing, and we're here to help you decide which is the better of the two, based on specifications, features, apps, and value on offer. Take a look.
Price and Availability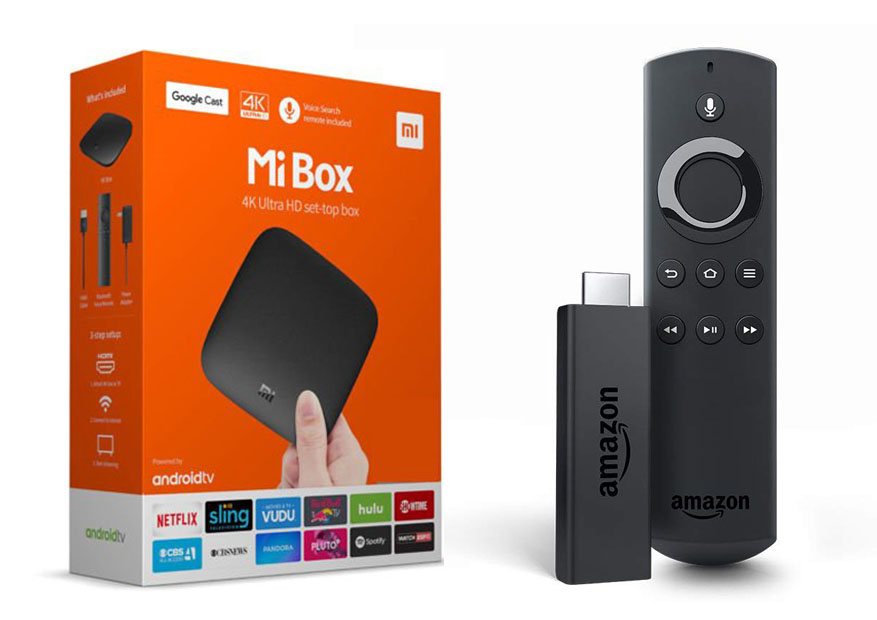 The Xiaomi Mi Box 4K has the advantage here thanks to its competitive price of Rs. 3,499. This puts it at Rs. 500 less than the regular Fire TV Stick which is capable of full-HD streaming, and much more affordable than the equivalent Rs. 5,999 Fire TV Stick 4K. Although both devices are priced well, the strong pricing of the Mi Box 4K will tempt a lot of buyers away from the Amazon option.
The Amazon Fire TV Stick 4K is naturally available on Amazon, but it can also be bought at select offline stores including Croma and Reliance Digital outlets. The Mi Box 4K will be available on Flipkart, the Xiaomi India e-store, as well as Mi Home and Mi Studio stores, starting May 10.
Apps Support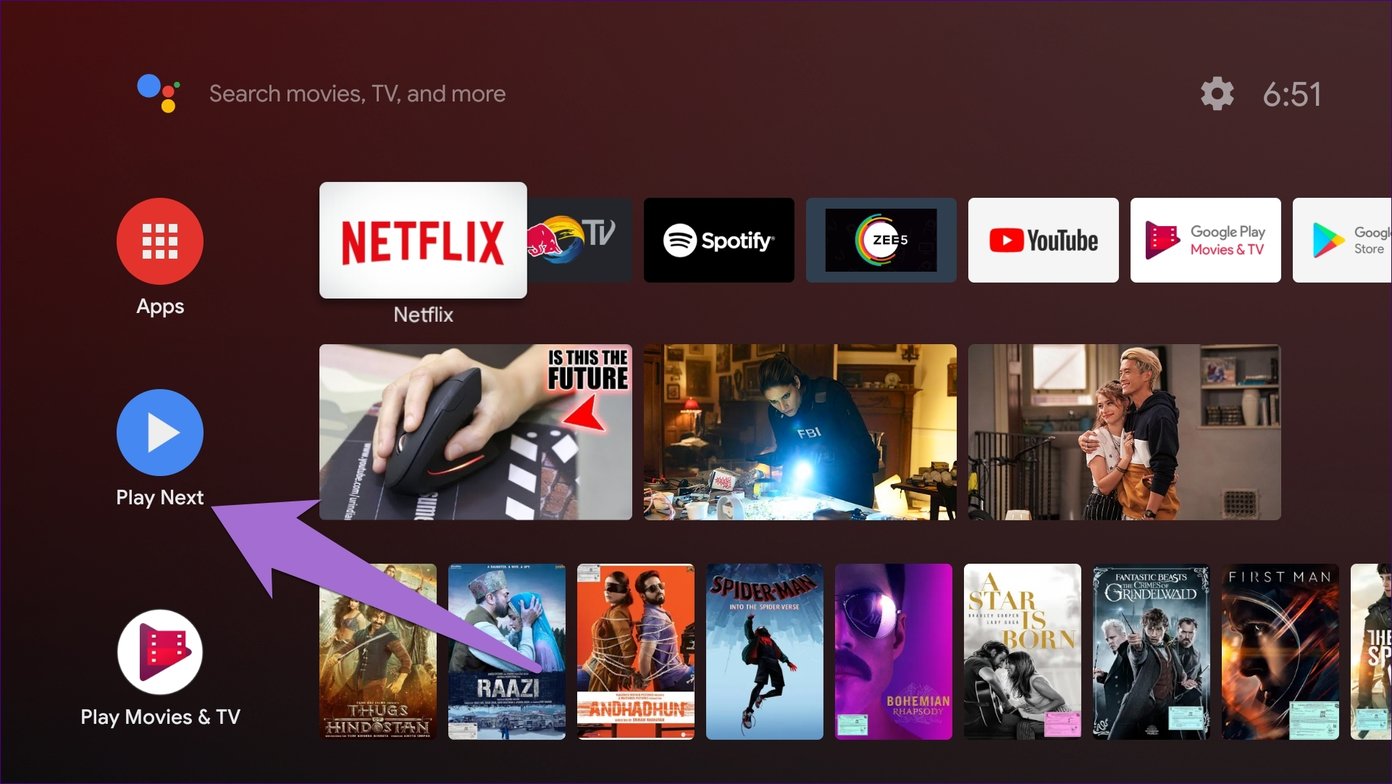 The Mi Box 4K has access to the Google Play Store while the Fire TV Stick has access to its own app store. Both the streaming sticks have all the popular OTT platforms including Netflix, Disney+ Hotstar, Prime Video, Voot, Zee5, and many many more. For the popular OTT platforms, it is clear that they are on par. However, the Fire TV Stick 4K supports Apple TV+ whereas the Mi Box 4K does not. It is one app, but if it is one you are looking at subscribing too or have a subscription of, then this is something you should know. The Google Play Store may have a larger catalogue of apps but sticking with the apps that one used with such a device including, Plex, internet browser, etc. both are at par. 
Specifications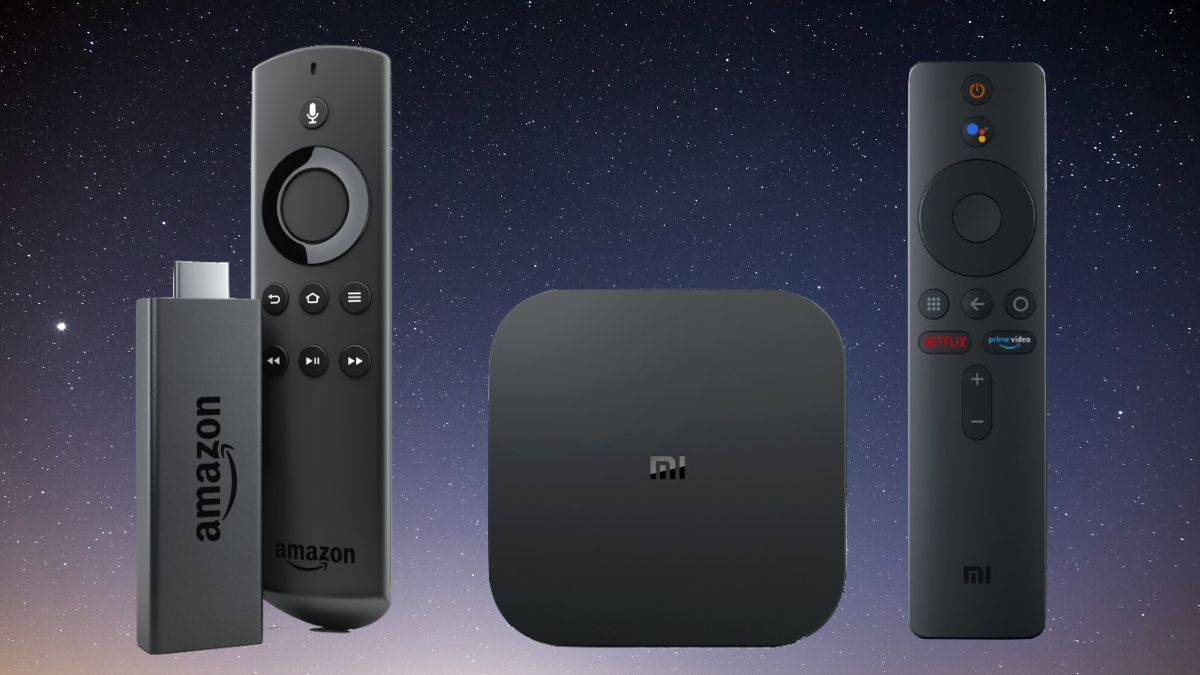 The Xiaomi Mi Box 4K is powered by an Amlogic quad-core processor, with 2GB of RAM and 8GB of internal storage for apps. The device runs on Android TV 9 Pie – the current version for Android TV – and has the Google Play Store for Android TV which enables access to over 5,000 apps and games on the platform.
Interestingly, the Mi Box 4K also has a USB port that lets the device be used as a media play for local files, and a 3.5 mm digital out socket to connect external speakers. You can play or stream files at up to 4K resolution on the Mi Box 4K. Since the device is box-shaped, you'll need to place in on a table-top near your TV.
The Amazon Fire TV Stick 4K has a quad-core 1.7GHz processor, along with 8GB of internal storage for apps. The device runs Fire TV OS – itself a forked version of Android – and has access to a wide collection of apps and services on the dedicated app store for Fire TV. Although there aren't as many apps on this platform, the key streaming services and apps are present. Notably, the Apple TV app is available on the Fire TV platform, but not on Android TV.
Unlike the Mi Box 4K, the Fire TV Stick is a dongle, and connects directly into the HDMI port of your television. This means that it can be hidden away behind your TV and draw power from a USB port on your TV itself, making this a more discreet form factor. You can't use the Fire TV Stick 4K as a media player or connect external wired audio devices, since the device has only a single Micro-USB port for power delivery. You can stream at up to 4K resolution on the Fire TV Stick 4K.
Features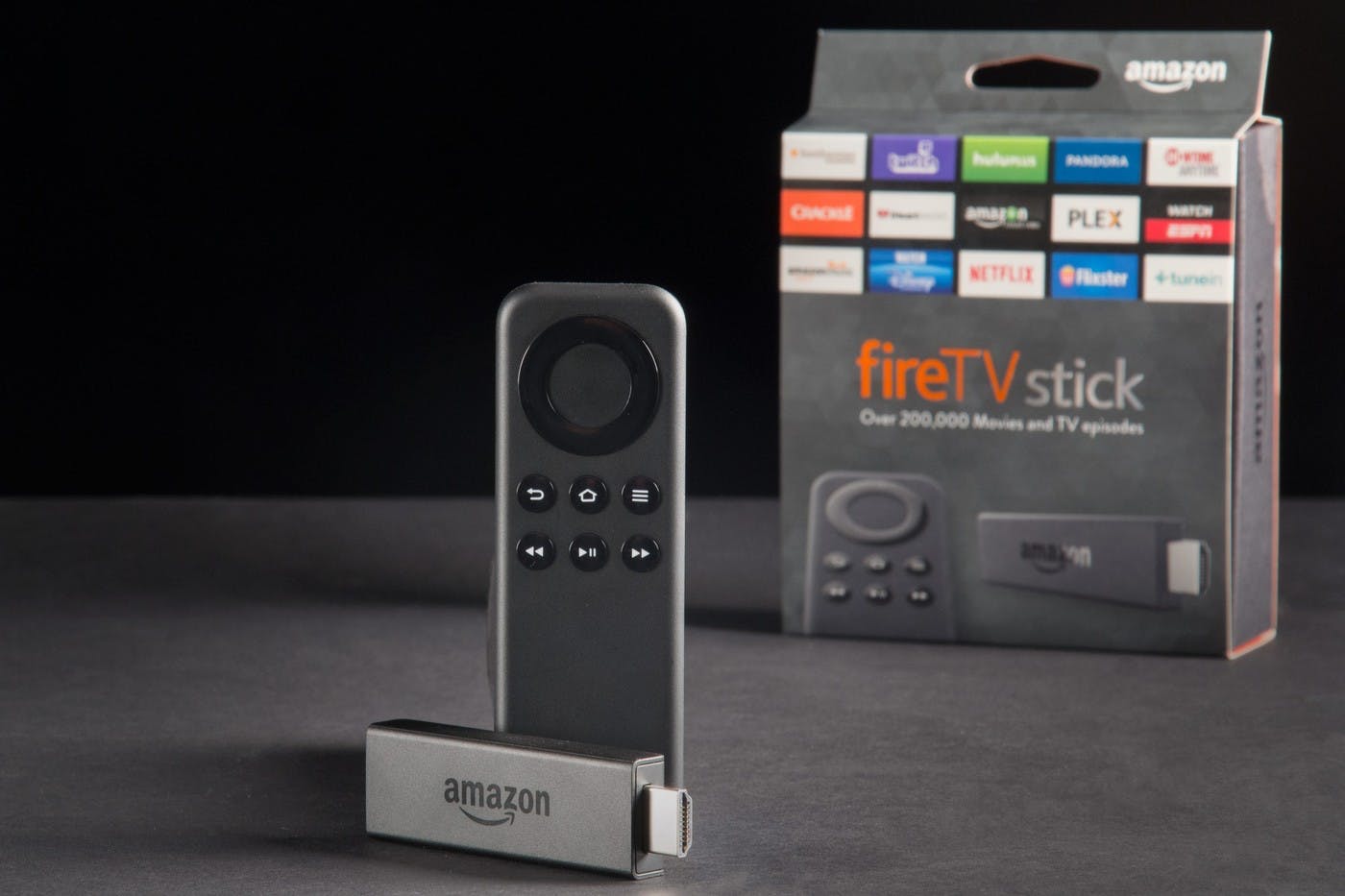 Like some of the other Android TV-based devices we've seen recently, the Mi Box 4K has a built-in Chrome cast Ultra that allows for casting of content from compatible smartphones and tablets at up to 4K resolution. The device also allows for limited local casting without an active Internet connection, such as screen mirroring from a smartphone. The Amazon Fire TV Stick 4K support Miracast for limited screen casting, but the Mi Box 4K is the more capable device for users who cast a lot.
The Mi Box 4K supports HDR content up to the HDR10 format, while the Fire TV Stick 4K goes a step further with support for Dolby Vision as well. This puts the Fire TV Stick 4K at a significant advantage over the Mi Box 4K, given that there is large amount of content available in India in the Dolby Vision format.
The Android TV-powered Mi Box 4K lets you access Google Assistant for voice commands meant to get information, fetch content, and more. The device's remote has a dedicated button to invoke Google Assistant, as well as a microphone for voice commands. The Amazon Fire TV Stick 4K has easy access to Alexa for voice commands. If you have a Google Home smart speaker, the Mi Box 4K will link well with that. Similarly, the Fire TV Stick 4K combines well with Echo speakers such as the Amazon Echo Studio.
The Mi Box 4K supports Dolby Audio, while the Amazon Fire TV Stick 4K goes a bit further with support for sound formats up to Dolby Atmos. The latter therefore makes a bit more sense if you have a good audio system at home that supports Dolby Atmos, while the former will be fine if you have a basic audio system or rely on your TV speakers for sound.
Our Take on Both these Devices, The Final Word
On the specifications front, there is no clear winner. Both the devices are catering to 2 different audiences. The Fire TV supports more formats like Dolby Vision and Atmos whereas the Mi Box has a USB port to access your private collection of movies, photos, and videos. The Fire TV is better integrated into the Alexa ecosystem whereas the Mi Box is more of a Google Assistant enabler. If you have a projector and speaker home theatre setup, both the devices will suit your need based on the configuration you have. 
Both have their pros and cons and we aren't going to leave it at that. Here is your purchase decision. If you are price conscious and want to upgrade your current FHD or 4K TV to a smart TV setup then you can consider the Mi Box 4K. On the specs front, it looks to be a great value proposition. If you are one that does not mind spending a little more, then the Fire TV Stick is the one for you simply because it is future proof with Dolby Atmos, Dolby Vision, and Apple TV+ support. So if you upgrade to an Atmos home theatre or a Dolby Vision-enabled TV or Projector that isn't so smart, then the Fire TV stick is the one for you.