EmpMonitor: A Revolutionary Employee Tracking System
EmpMonitor Introduction
The whole world is in a shook off pain where most of the people are facing consequences because of the spread of coronavirus pandemic. The government has already forced a lockdown of 21 days in the nation and the ones who are suffering in this crisis are the companies and corporate sectors.
Big-big MNCs are forced to Give away work from home taking in consideration of everyone's wellbeing. Wherein the system of work from home is in a revolutionary step but then it creates a sense of doubt about the productivity, and work excellency of the employees wherein the name of one tracking system to comes in mind to let things flow systematically.
What is EmpMonitor?
To be honest risk factor arises if employees sitting in their homes start working inactively, which will automatically have an adverse effect on the working environment resulting zero outcomes in return that's where an Employee tracking system will be a pioneering move to meet the demands and handle everything systematically.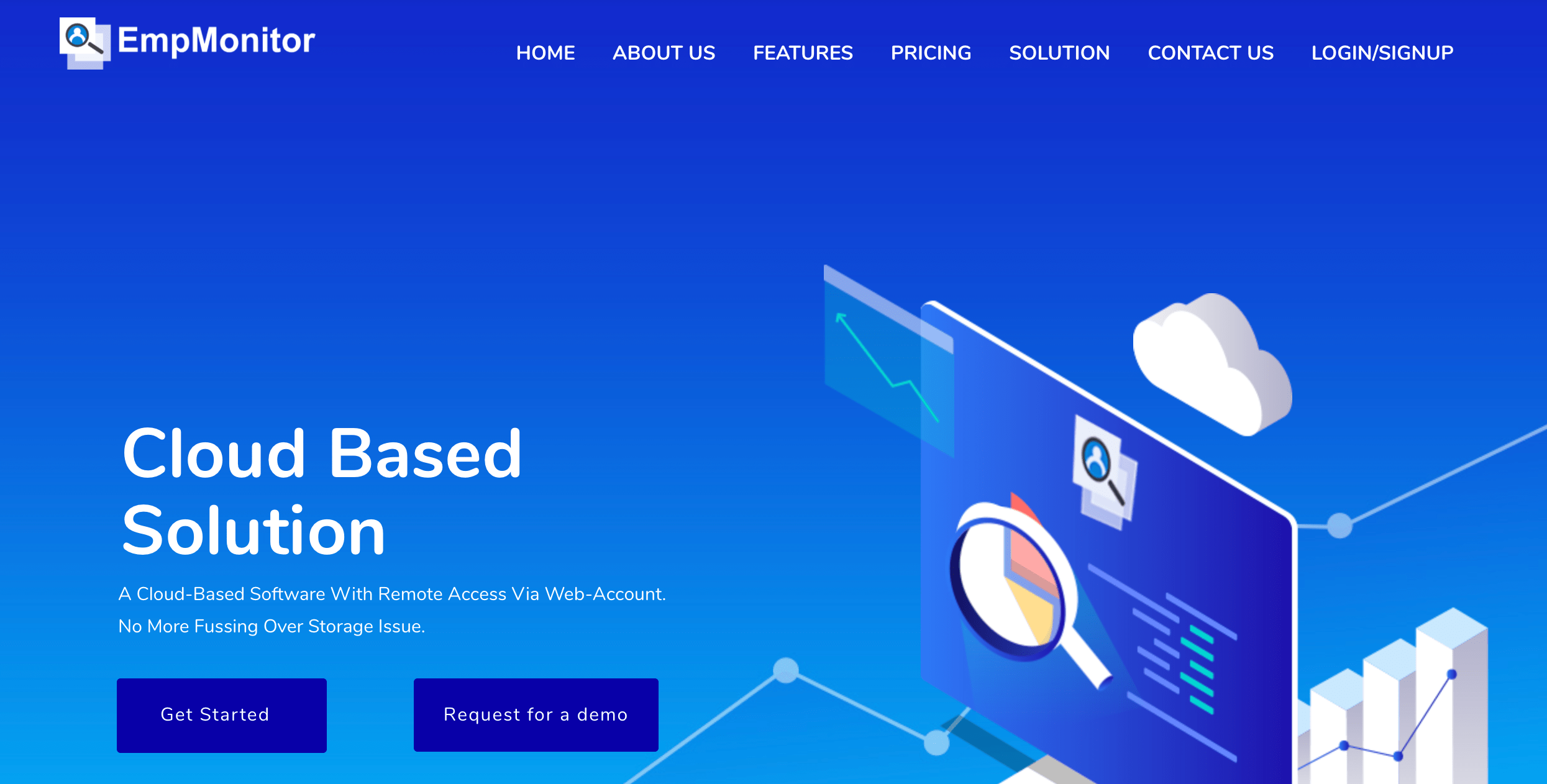 In this tension period, one software has been a tremendous invention to inspect the system of working keeping all of the employees in a bunched capacity to keep the records of each and every project in detail by just sitting at one place. Employee tracking software is known as EmpMonitor.
 This is designed as a Work From Home Software that coordinates your employee 's workflow .the best part about this is  Work from Home Software is its dual nature of acting as a tracking system as well as an antivirus protection software which provides security against the threat, ransomware protection, firewall protection, productivity management, insider threat, activity trading, browser history and many more. It is a cloud-based software with remote access via web account.
A portion of the remarkable highlights of EmpMonitor are – 
Avoids Insider Threat –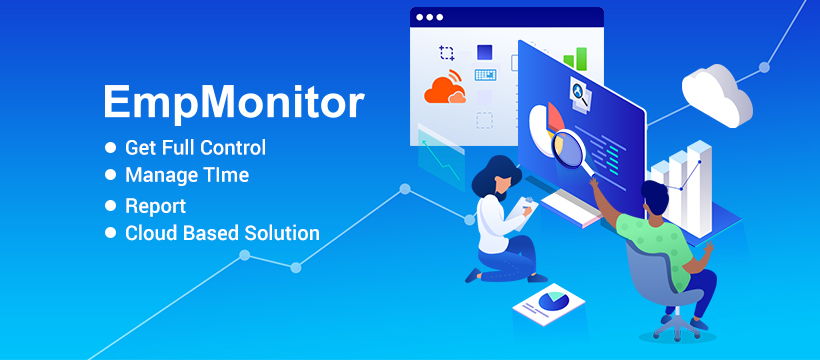 EmpMonitor tracks the employee's activities as well as experiences and setting with the goal that businesses can comprehend the conduct and expectations behind their activities.

 
It gives top screenshots within desired intervals of time according to your need, which assists with breaking down client action.

 
View information with content and usability too with continuous experiences of the client movement.

 
Access information as far back in time-varying with unlimited information storage is available in this Employee Tracking Software
Read More: Top 5 Apps That Supports Your Happy Work From Home
Enable Remote Workforce Management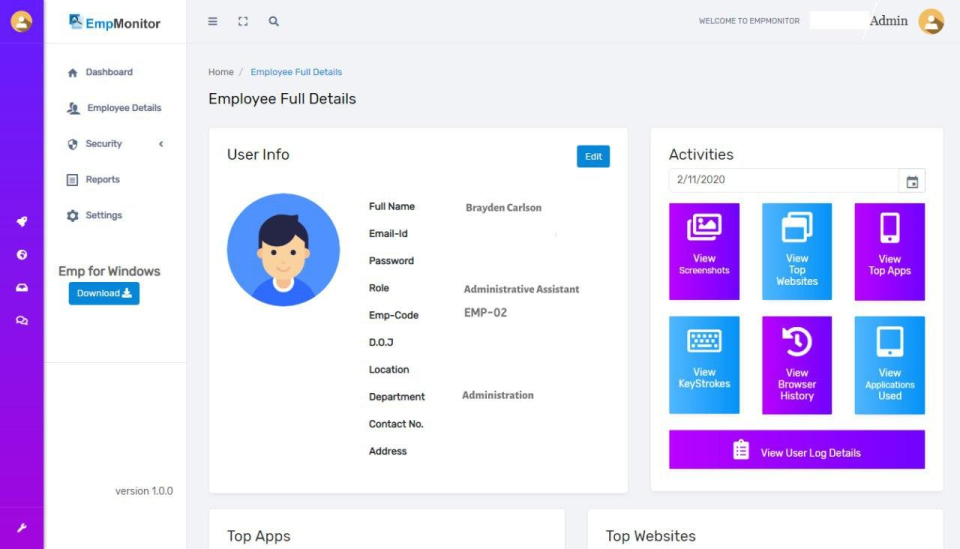 Increase total visibility of how your employees use their time telecommuting utilizing the outstanding element of this instrument.

 
Find the profitability diagrams among the scattered groups.

 
It permits you to distinguish the exhausted employee to reduce attrition

 
Distinguish as often as possible utilized inefficient sites or applications and set utilization limits is one of the amazing features of this Employee Tracking System
Monitors Productivity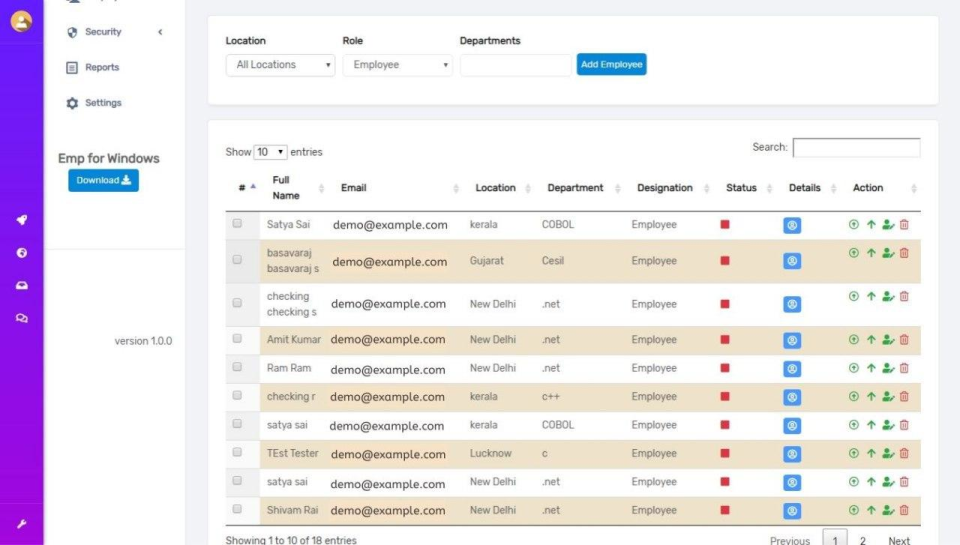 Investigate and structure your groups for better results by watching out for their worker's profitability practices for better business results later on.

 
Measure Employees profitability utilizing graphical bits of knowledge that show beneficial, non-gainful time and destinations utilized.

 
Use Activity Logs to comprehend representative work processes and where time can be better apportioned makes this one of the best Work From Home Software.
Conclusion
A portion of the advantages which business' advantages which they gain while their employees work from home. In any case, interestingly, employees should check which condition makes their colleagues increasingly gainful and to what extent it takes them to refocus, the most ideal approach to convey, and so forth. So bosses, make a point by point list of your necessities relying on the requirements and make your employees profoundly profitable.